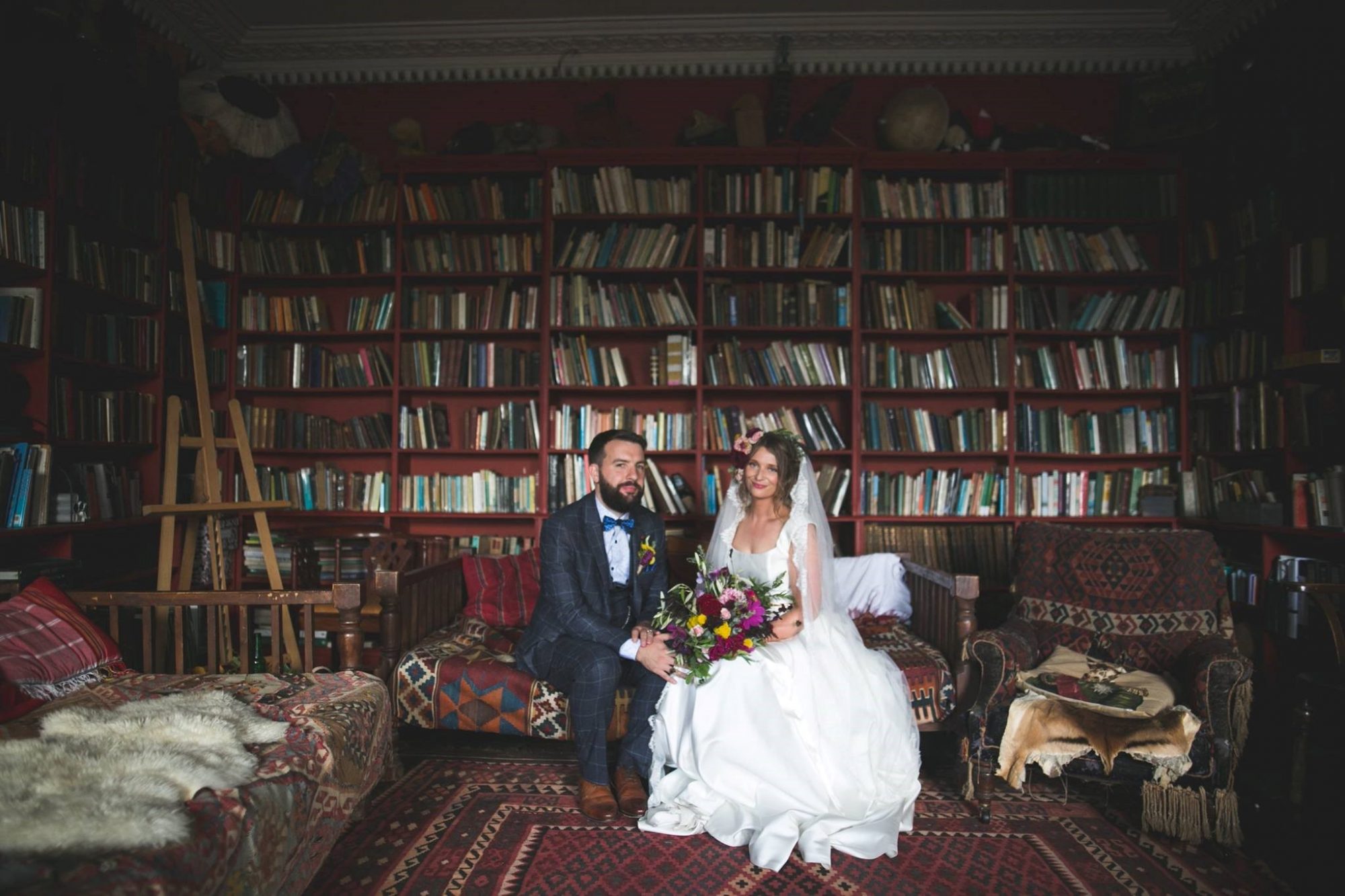 Firmount House is a unique and stunning wedding venue just outside Clane in County Kildare. We created this styled shoot last January to showcase the house's natural beauty. Being January, the cutting patch was quite bare, but we created a winter woodland scene with a lush moss and fern table runner, complete with clusters of delicate nodding snowdrops. The model carried a loosely gathered bouquet of ivy, ferns, jasmine, succulents, hellebores and eucalyptus. This became one of our most requested bouquets of 2018!
The Creative Team
Venue Firmount House
Styling Carrot Inc
Photography Odry Photography
Bridal Accessories By Kyna
Makeup Noeleen Cunningham
Model Natalia M
This shoot took place in late Autumn when the cutting garden was putting out it's final blooms for the season. The hydrangea had begun to turn papery and the bracken in the hedges had just turned golden. This is one of my favourite times of year. I used hydrangea as the base for this bouquet along with dahlias, sunflowers, cosmos, pheasant feathers, bracken and dried grasses.
The creative team:
Bridal Accessories and Styling By Kyna
Photography Laura Faherty
Model Amy Fortune
Makeup Stylicious Styling
Hair Denise Does Hair